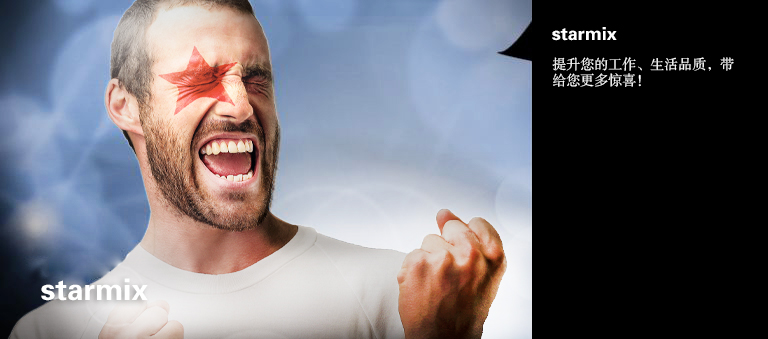 2017-10-23 17:30:42
Something New in the World from Starmix
As a highlight of its new hot-air dryer series, Starmix is showcasing its model TT 1800 EO as the first hot-air hand dryer anywhere in the world with a built-in active oxygen generator "Air Sanitiser".
This simultaneously eliminates unpleasant odours and reduces germ contamination in inside room air by as much as 50%* adjustable according to interval and duration.
The ELECTROSTAR Schöttle GmbH & Co. (Reichenbach, Germany 73262) - the pioneer and one of the foremost manufacturers of hot-air dryer in the world - created this technologically sophisticated innovation for a quantum jump in the development of this economical system for hygienic hand drying.
Another fascinating appliance from this series is the TT 1800 EF with a built-in room scent dispenser. A scent cartridge built into the underside of the hot-air hand dryer is automatically opened to dispense the scent in the air through a weak flow of air. An intelligent mechanism makes it adjustable. You can choose 3 different pleasant scents depending upon your individual taste.
Altogether, the new Starmix hot-air dryer series TT 1800/TTH 1800 includes four different hot-air hand dryers and two hot air hair dryers. Its particularly impactresistant ABS case in its attractive drop-shaped design contains state-of-the-art service-free technology and has a long service life and quiet motor fan.
A new type of ventilation generates a powerful hygienic flow of warm air for fast and pleasant hand or hair drying with a comparably low connected wattage, making a contribution to efficient use of energy.
The hot-air hand dryer TT 1800 E / TT 1800 EF / TT 1800 EO and the hot-air hair dryer TTH 1800 E are automatically turned on and off without contact via electronic infrared proximity switch. A sensor-controlled safety switch-off prevents constant operation in case of vandalism. The hot-air hand dryer TT 1800 and hot-air hair dryer TTH 1800 are operated "classically" via push-button with a short-period timer and automatic switch-off.
An important cost-saving feature of the entire new Starmix series TT 1800/TTH 1800 is its very easy service-friendly and economical wall-mounting without having to open the appliance, with the built-in removable mounting plate and the ready-to-operate safety mains plug connection.
Put it altogether and the Starmix hot-air dryers have all the qualities that convince architects, planners and builder owners of the benefits of this drying system. It's far and away the most economical system: highperformance, low power consumption, reliable, uncomplicated and with a long service life.
*Study from the Bonn University Clinic, Bonn, Germany at the Institute for Hygiene and Public Health in co-operation with OTC Ozone Technology Consultant, Bonn, Germany.
上一篇: Specially developed for the crafts.
下一篇: 没有了!